Contact Information
One of the strengths of Tug Hill Real Estate Partners is the quality and experience of our team. If you have questions or would like to discuss a property please contact Matt Mildren in Fort Worth.
Tug Hill Real Estate Partners – Fort Worth
1320 S. University Drive, Suite 500
Fort Worth, TX 76107
Phone: 817.632.5200
Fax: 817.632.5220
Media Questions
Members of the press or those seeking media resources should contact Sara Benavidez at 817.632.5200.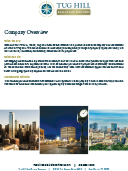 Fact Sheet